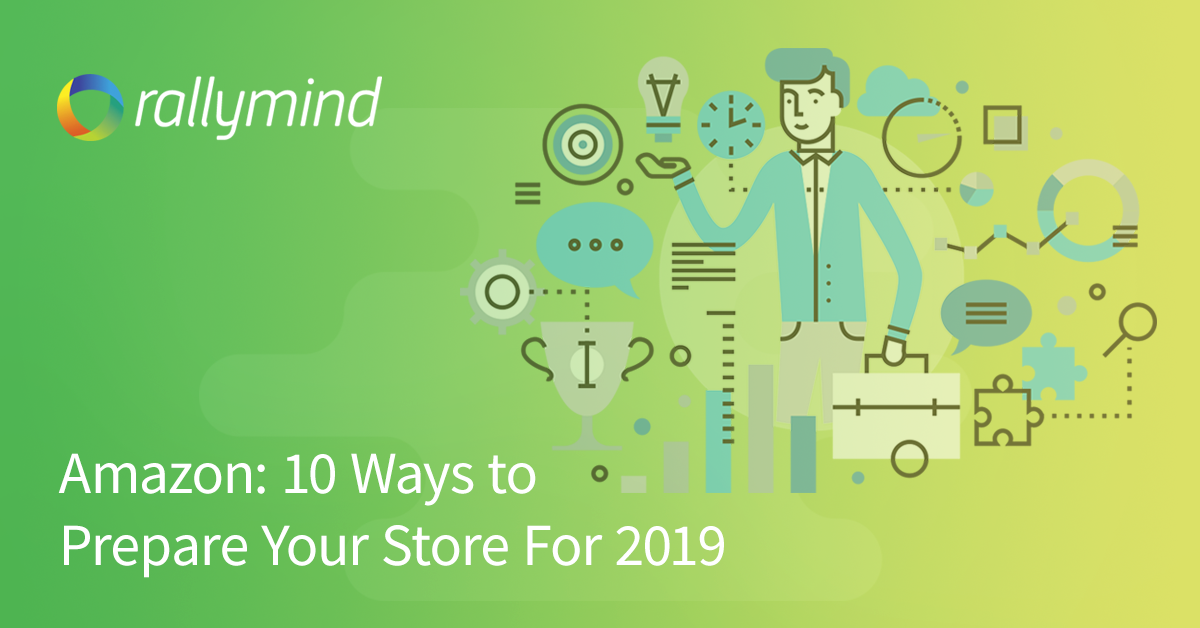 "Amazon Pay is a service that lets you use the payment methods already associated with your Amazon account to make payments for goods, services, and donations on third-party websites, in apps, and using Alexa." - Amazon
In Amazon's new webinar series: "New Year, New Opportunity" Leah Holzman, Global Head of Marketing Communications covers Tips to improve your customers' experience, ways to meet your 2019 growth goals, opportunities to extend your commerce experience, meeting your customers where they shop.
The Idea was to give a 20 min webinar to give 10 tips about today's age of the "Connected Shopper" to prepare your store for 2019 to increase revenue. Here are the ideas and talking points discussed within the webinar below.
Harness automation to scale
"30% of enterprise business will have automated centers and frameworks in place by the end of 2019"
Use Email as a tool to automate and scale
How relevant are customer emails in your marketing flow?
Setup email segmentation for customers to make emails more personalized, timely, and rewarding.
Create special emails for loyal and valued customers with information used in email segmentation.
2. Revisit fulfillment
Receiving 30000 orders in a single day seems like a big win until you realize your current fulfillment process is limited to 12,000
3. Manage Returns
"92% of customers will buy again if returns are easy" - Gartner
How you handle returns will stipulate loyalty
Customers check returns typically before buying
Most customers believe shipping should be free
4. Meet your customers where they are
(voice, mobile, social)
Mobile (To app or not to app: should you invest in app creation?
Apps are deleted within 5.2 days of there initial use
Progressive web apps may be a better solution, like offline mode, notification to mobile, etc.)
Voice (Which stage can you add the most value with voice interaction, Amazon is helping companies with Alexa developer API.)
Social Media Drives Discovery and Commerce (People are influenced by friends, peers on endorsements to brands and products.)
5. Expand into new marketplaces
Take advantage of new sales channels, audiences, and product testing opportunities ie: use Amazon marketplace to leverage.
6. Cross into new territory
7 out of 10 EU shoppers have made a purchase from retailers outside their home market.
7. Activate intelligent solutions
By 2022, 5% of digital commerce orders will be predicted and initiated by AI.
8. Consider customer service bots
(According to Forrester, 60% of chatbots deployments in 2019 will not have effective live-agent safety nets attached to web chat sessions.)
Use natural language for service bots
Set the right expectations with customers so they know they are speaking with a bot
Add an escalation plan for the customer to request to talk to actual humans
9. Choose your reality
( Augmented reality vs Virtual reality) use AR or VR to create unique experiences for customers without going to a local store.
10. Make checkout easier for customers
integrating payment services like Google, Samsung, Apple, Amazon Pay