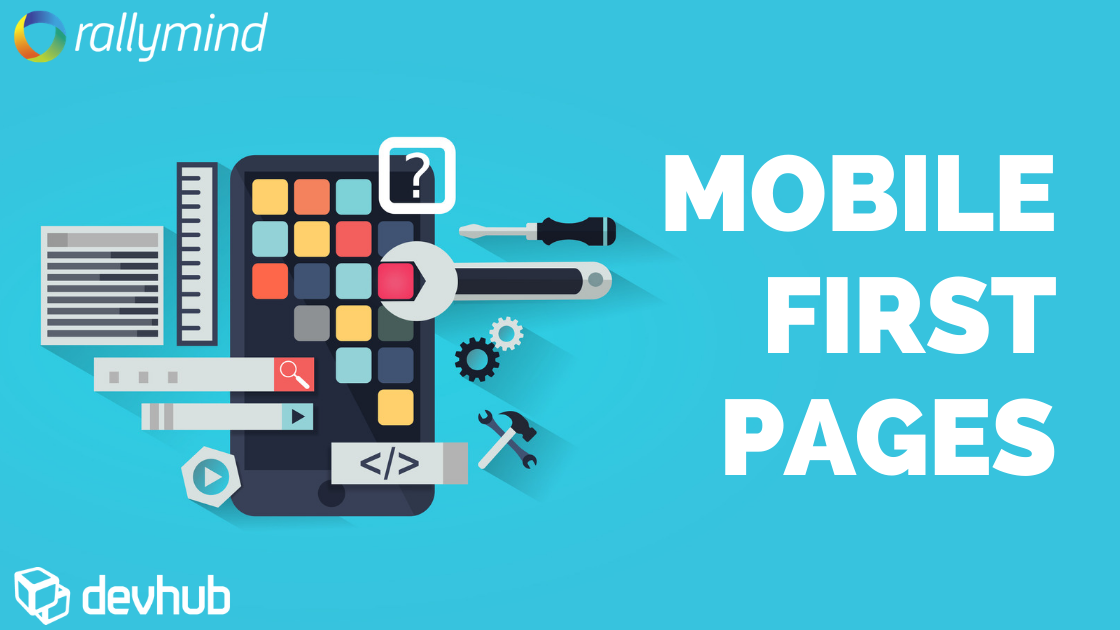 As we move forward into an increasingly mobile-dependent future, companies will begin shifting their page design strategy to fit the rapidly-evolving mobile-first environment. Mobile-first pages often make up the top search results - this is because they are specifically optimized for users using their phones, tablets, etc; and since mobile searches surpassed desktop searches back in 2015 (and has only been steadily growing since then), you don't want to be left behind in the unoptimized pages.
Mobile searches account for more than 52.2% of all web traffic worldwide, and it's not enough to simply make your site responsive and call it "mobile-ready." Google started to use page loading speeds as a metric for mobile search result ranking, meaning your pages could fall down the results page if they stay unoptimized for user experience.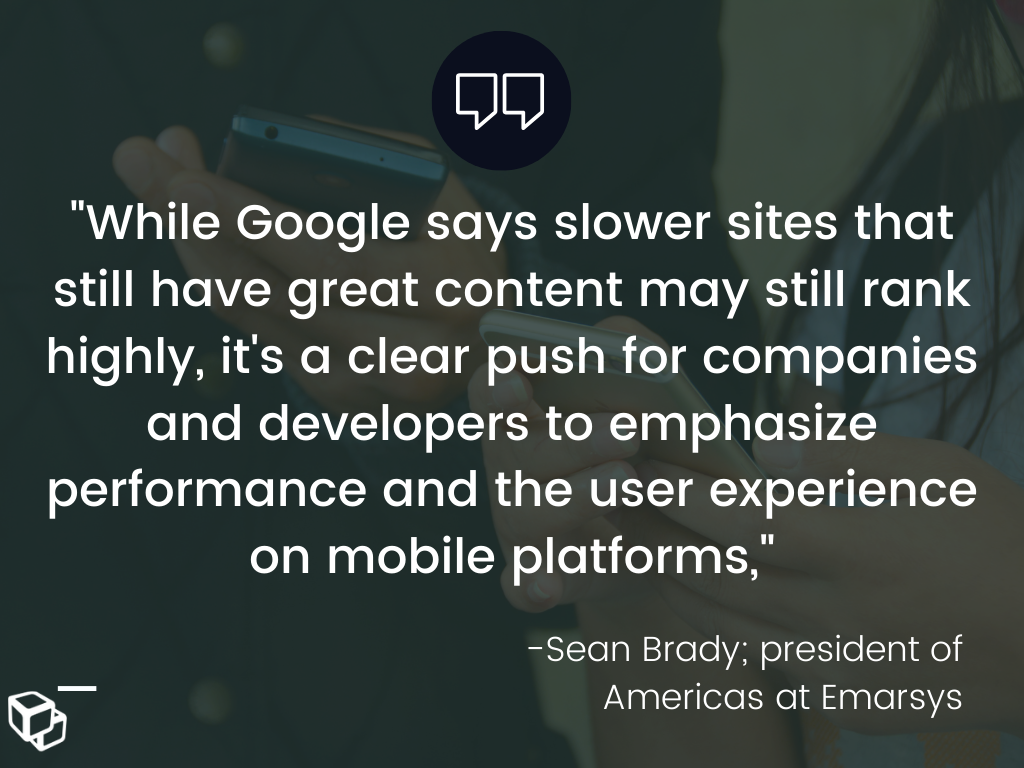 Sean Brady, the president of Americas at Emarsys states that, "While Google says slower sites that still have great content may still rank highly, it's a clear push for companies and developers to emphasize performance and the user experience on mobile platforms,". In agreeance is Tony Palazzo, vice president of operations and marketing of Logical Position, who says that businesses with slow mobile sites may see a decrease in mobile organic rankings on Google,". Google says this will only affect pages that deliver the slowest experience to users, and it will only affect a small percentage of queries. These sorts of mobile-focused changes to their search are critical for the company, given that the majority of Google users today search the web via mobile devices, like smartphones.
These figures mean that mobile has been more important than desktop for several years now, and it's time for the search results to reflect that. The most obvious solution is to make your mobile website more user-friendly. To do so, Google suggests the following steps: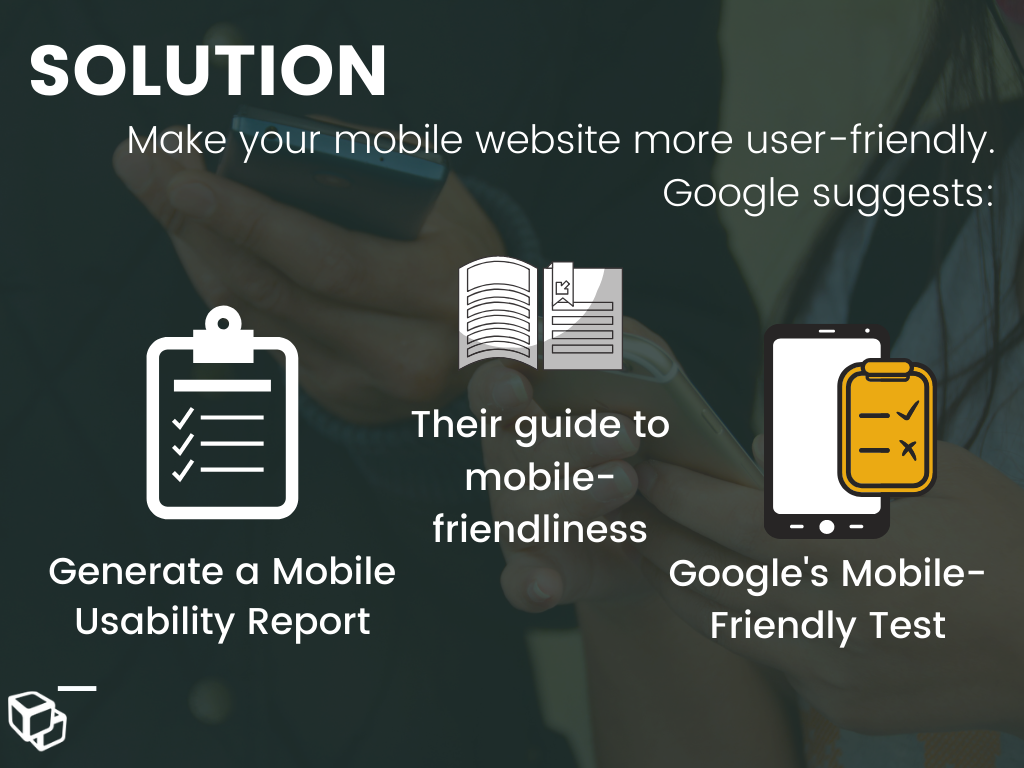 Generate a mobile usability report
Their guide to mobile-friendliness
Use Google's Mobile-Friendly Test
Using these tools, you can optimize your pages for a better user experience that will also boost your search result rankings, and be better prepared for the next technological improvement in search (perhaps, voice?).