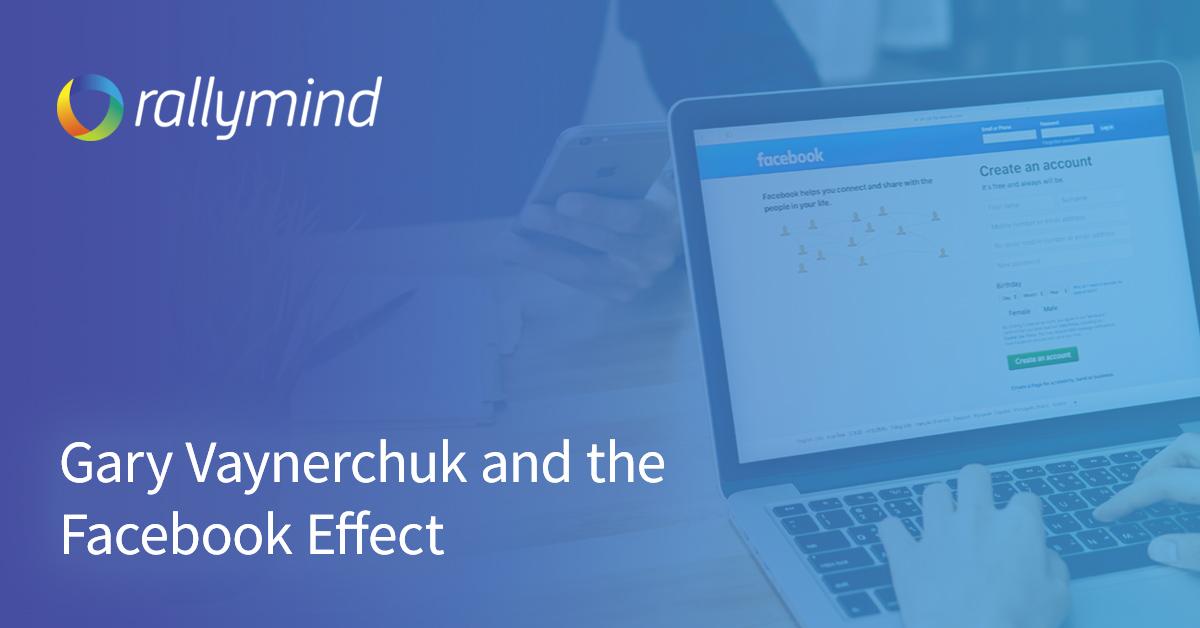 If you are relevant in digital marketing you have heard about Gary Vaynerchuk. Most videos, books and podcasts; Gary radically candors (leads) people to spending more on social media with good reasoning.
Traditional media i.e. billboards, magazine spreads, tv commercials, direct mail, radio, newspapers are simply overpriced for the reach and attention. He (GaryVee) makes the obvious point that in order to keep up with the slowing demand of traditional advertising - media companies have actually raised prices to stay a float or 'keep ROI positive.'
In a recent GaryVee video, he talks to a crowd of real estate agents (small businesses) at a (Agent 2021 conference). A man whose face is not shown says he started advertising on Facebook with $9,000/ month and in less than a year he is now spending $90,000/ month...and spending a smaller percentage on direct mail. GaryVee recommends... going all in on Facebook.
Take a moment to understand the above. A small business (in this case a real estate agent) ...who is finding success at $90,000/ month should spend even more on Facebook?! This would only make sense if the small business is getting returns (ROI)... THEY ARE!
How many small businesses can scale to $90,000+/ month? The answer: A LOT! Not only real estate agents... but most used car dealerships, lawyers, doctors, cosmetic surgeons... more and world wide.
Via Gary Vaynerchuk… "Truth is, I don't actually care about Facebook. I don't care about social media... I'd be thrilled to tell all of you to go and buy ads on page 187 of Vogue Magazine, or buy billboard ads and outdoor media. The only problem is… they're massively overpriced."
Since 2015, GaryVee has been exhaustively saying essentially the same thing... a real estate agent now in 2019 is taking advantage - get it?
Facebook 4th Quarter Earnings
The 4th quarter of 2018 was nice to Facebook in terms of ad revenue, reporting $16.6 billion, Ad impression growth was mainly pushed through displaying ads on both Facebook and Instagram's feed and story features.
Although the price per ad went down 2 percent during Q4 - with the number of ad impressions served across all Facebook's platforms is up 34 percent.
What's more interesting is this growth took place during privacy concerns over Facebook mismanagement of user data. Basic common sense - the consumer is getting numb to the idea of data breaches.
Only The Beginning for Facebook Advertising
Facebook has not even tapped the potential of their platforms to leverage advertising. From VR Oculus to Whatsapp with a combined reach of over 1 billion people.
eCommerce will continue to change as the consumer can access real time information more quickly and on the go. Facebook could buy a large failing department store - to turn around. Similar to Amazon buying Whole Foods. Facebook could use the traditional retail space to connect offline research into its online marketplace (or that of their advertisers).
Soon the big brands will get on board...and the game is up. CPCs, CPMs will go up. One thing that has been said over and over is, 'marketers know how to f$@ things up.'