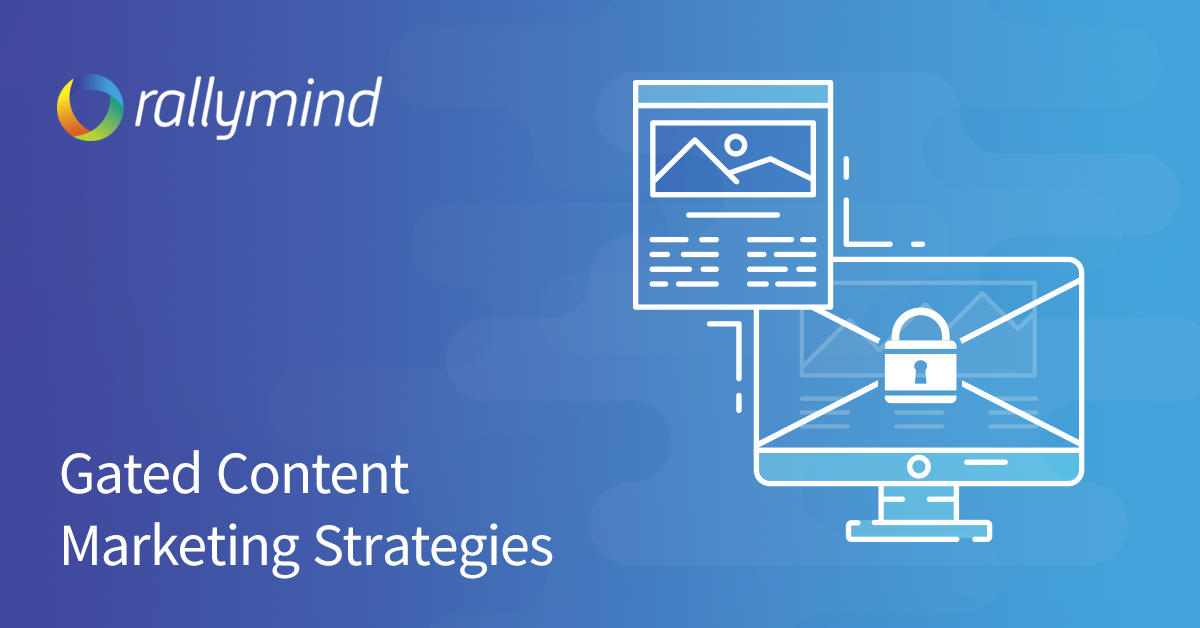 One way brands and marketers grow their list of leads is by putting their content behind gates. This "gated" content allows readers to not just see the content but to actually gain access to it--and that allows them to input their information, which is a useful feature for marketers.
In this piece, we'll talk about what gated content is, why it's so commonly deployed, and how a marketing strategy can use it for optimal results.
First, What

Is

Gated Content?
Imagine that you're looking for a new email software platform for your small business and you're browsing the options on the internet when you see a blog post pop up in your search results detailing the best email software for a handful of specific purposes.
You think it will help you in your quest to find the right product, so you click on it and begin reading, but halfway down the page, a pop-up appears.
It reads, "find out the definitive best email software, broken down by industry and company size, all available in our free eBook." And you want to so you click a button that says "Download", where it prompts you to enter your name and contact information. This is a form of gated content, specifically, one known as a "content upgrade".
The blog you clicked on is known as ungated content, meaning you're free to read it without giving the publisher your information, but because it only gave you some of what you wanted to find out, you put your name and email address into the proper fields and it sends you a link to the ebook.
This is gated content, and in this scenario, it would be used by an email software provider or a business that provides adjacent solutions using this lead magnet to add you to their CRM.
What Are Some Gated Content Strategies?
In order to understand how you can use gated content to your advantage, you have to know what type of content to put behind a gate.
Here are few rules of thumb:
It has to be useful and engaging: Gated content needs to be appealing; otherwise, no one will care enough to pass the gate. It should ask a question that you know your audience will want to know the answer to or provide something that you know your audience needs.
It has to be sizable: No one is going to take too many extra steps for a simple blog, which is why the best gated content is a source of substantial information. Here are a few examples:
Interactive Webinars
Virtual keynotes and online webinars have become increasingly common among businesses that provide software solutions because it gives them a chance to ensure that new leads hear the pitch in the precise way that business has crafted it.
eBooks, White Papers, and Case Studies
Typically, gated content is more technical than a simple blog, video, or post on social media. Many brands choose to release significant market research as gated content because they know their audience wants to know the latest results and information when it's published.
Demos
In the past few years, we've seen a shift in companies producing written content for their audience to read and learn about their business towards actual demos completed by real salespeople with interested users.
In essence, if a user elects to put their information in for a demo of the product, they're qualifying themselves as a lead; they're interested in purchasing the product. In this sense, gated content is a useful tool for marketers to embrace.