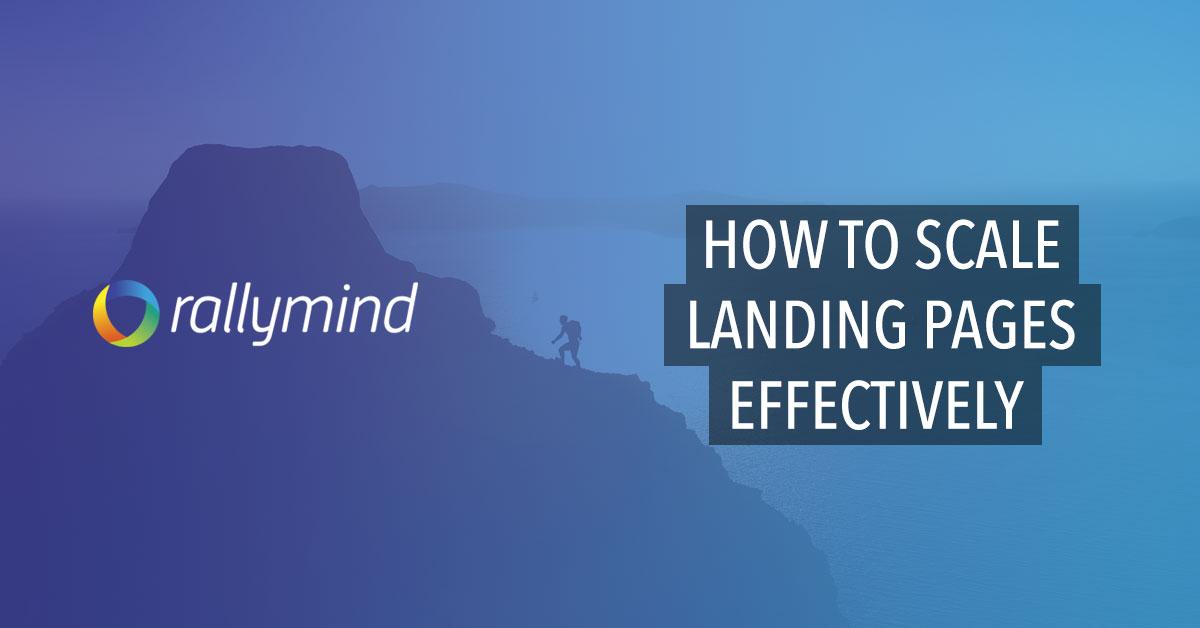 Solving Brand to Local was hard - until now. In the past managers needed to go through a series of checks in order to launch 1 landing page let alone 100+. From getting 'people' approvals i.e. IT, brand, product managers the go-to-market would take weeks versus days.
There is still a need for simple singular landing page experiences which are easily accomplished on platforms like Unbounce, Leadpages, Marketo and the like. Many of these have baked in analytics which help too. But how do you actually build out 500+ landing pages to win Brand to Local?
The underlying success factors of conversions, clicks, calls + measuring analytics needs to be at the forefront of the marketing campaign. More companies in the Channel, partner and local marketing space use RallyMind to scale localized landing pages.
Using simple master template guides allow you to create the layouts and exacting brand requirements needed to deploy faster.
Once the master template is set, macros can be added to create uniqueness across the local campaigns in most cases NAP (Name, Address, Phone Number), but have you considered local inventory, local scheduling and local ordering? These and more are supported by RallyMind.
Using data from a spreadsheet or by tapping into our APIs - publish 100s of landing pages individually tracked, secured via SSL and hosted on unique domains. Production redundancies could be solved with simple data inputs (en masse) versus manual entry. Ensuring time to market in under 30 days.
At RallyMind if your campaign is not up and running within 30 days we will refund the initial setup cost.