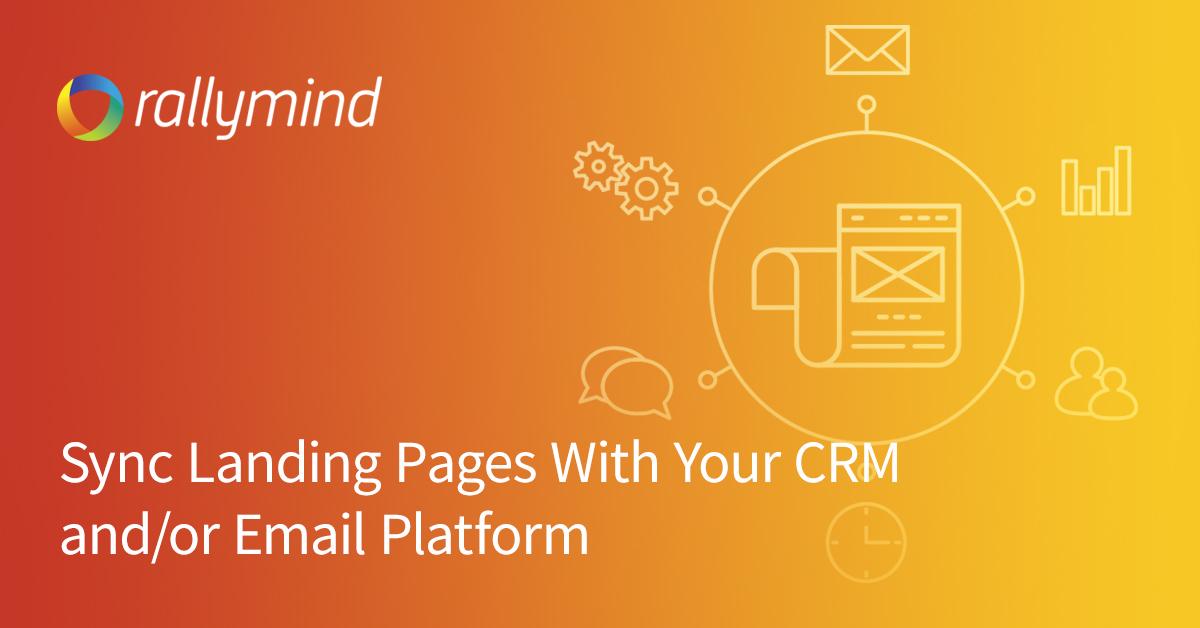 1. Track User Communications in One Convenient Place
Tying landing pages to your CRM platform allows each captured lead to be synced in one database. You can track which landing pages generated the lead. With this information, you can optimize your landing pages to increase lead conversions. If you discover that 60 percent of leads are associated with a specific call to action on your landing pages, it makes sense to strategically employ that CTA in more places.
2. Behavior-Based Marketing
After examining a user's activity on your landing pages, you can add them to segmented lists that allow you to market to them based on the specifics of their behavior. If your company sells life insurance, for example, you might include a question on your landing page asking customers whether or not they have a life insurance policy. Based on the information provided, you can send customers who answer "Yes" an email that compares your plans with other companies. By sending these leads more relevant information, you're able to market to them more effectively.
3. Improved Alignment between Marketing and Sales
Traditionally, marketing and sales have been separate departments pursuing separate (though related) goals. Today, the relationship is closer because companies can see where their sales leads come from — and they can use that information to improve their marketing initiatives. This type of information lets businesses tailor their pitches for different platforms and different target audiences. Knowing the precise nature of lead activity means that marketing teams can customize information for each type of lead they market to, which ultimately translates into improved conversions.
4. Reduced Sales Cycle
When a platform conveniently makes information available in one place, staffers can more efficiently process that information and employ it in their marketing strategies. Streamlined information reduces errors and makes for improved organization of leads. When you sync your CRM with lead generation, you can more quickly process and convert those leads. See where your business is coming from so that you can improve your message and better promote your products or services.
5. Closed Loop Analytics
By tracking how each customer engages with your brand, you can gauge the types of visitor activity that most frequently lead to conversion. This gives your business an edge when creating savvier marketing campaigns. By performing A/B testing on your website, you can determine what elements perform best and optimize your landing pages accordingly. When you sync your social media platforms, you can more effectively improve them for lead generation.