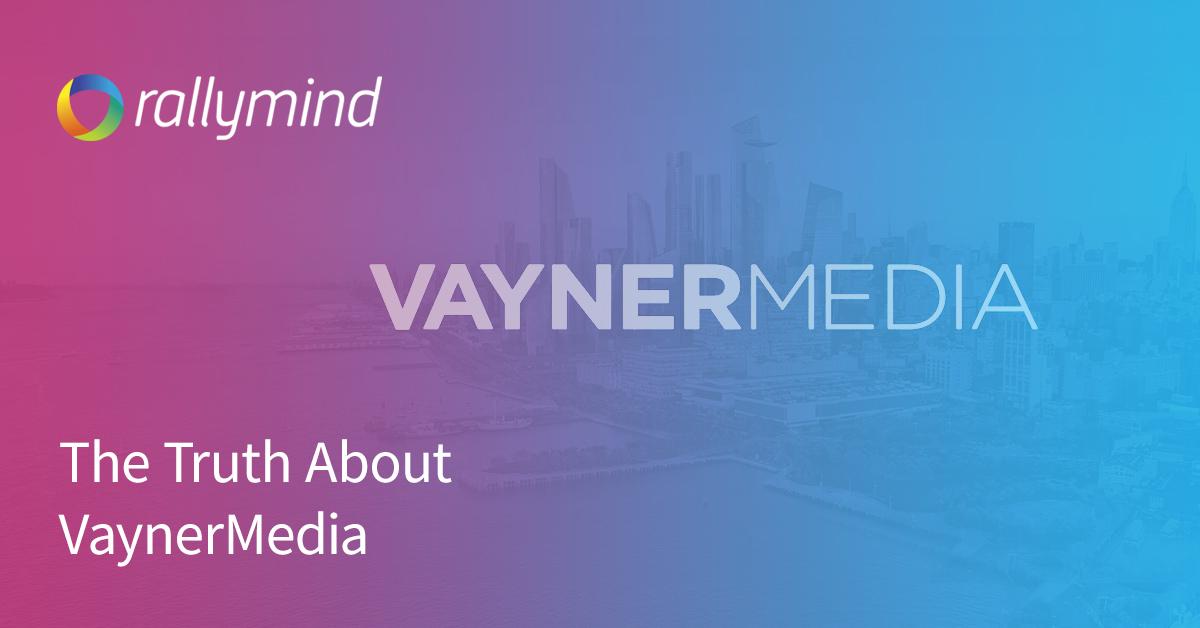 Helmed by the gregarious Gary Vaynerchuk, Vaynermedia was one of the earliest social media focused digital marketing companies to ever be created. Currently, it has a huge client list that includes multiple Fortune 500 companies like General Electric and PepsiCo. How Vaynermedia got to this point and exactly what services it provides is a rather interesting story.
Before Vaynermedia
Gary Vaynerchuk was a pioneer of social media, recognizing the potential much earlier than most other people did. As an early adopter with an outgoing personality, he was able to gather a massive following long before social media celebrity was common. Before Vaynermedia even existed, Vaynerchuk had cultivated over 1.5 million followers on Twitter, at a time when that represented a significant percentage of all Twitter users.
The secret to his success was engagement. He was sending out dozens of tweets every day, with a record of 70 tweets in the same day. Just as importantly for his rising star, up to 90 percent of these tweets were responses to other people. Without any guidance, he had unlocked the code for successful self-promotion - 'ATTENTION.'
Turning Internet Fame Into an Industry
According to an interview with Vaynerchuk from 2013, he views Vaynermedia as a modern-day creative and strategy agency. The primary service that Vaynermedia offers to clients is creating content for tweets, Facebook posts, Pinterest, Instagram, and other social media sites.
This is where Vaynerchuk's experience pays off. His innate understanding of what works in social media promotion allows him to be a strategy consultant and creative agent for his clients. The reason that so many Fortune 500 companies are willing to work with him is that he already has proven that he can handle massive campaigns that attract and engage millions of followers.
Growth of Vaynermedia
In 2013, Vaynermedia had 280 employees providing services for 50 clients. As of 2018, the number of employees has more than doubled and Vaynermedia grosses more than $100 million a year.
This growth can be greatly attributed to how Vaynerchuk runs his company. He employs people that exhibit the same innate understanding of social media and work ethic that he has. That results in a company where creativity is encouraged and where social media campaigns are micromanaged for optimal efficiency.
Vaynermedia's growth is also partially due to the corporate culture. Vaynerchuk insists that both he and his employees maintain a healthy work-life balance. Vaynermedia is an upbeat agency that has a fun-loving, foul-mouthed CEO who truly understands the business. This is the type of environment that attracts talent and encourages employee loyalty.
Success Breeds Success
In the early years, Vaynermedia relied on the celebrity of Vaynerchuk to get leads and open doors. That is no longer the case. At this point, Vaynermedia earns new clients primarily due to its success in the industry. It produces successful campaigns and word of that spreads.
Vaynerchuk considers losing clients to be the worst possible outcome and he works tirelessly to ensure that clients are getting the business outcomes they are paying for. And that cost isn't cheap.
How Much Does VaynerMedia Charge?
The minimum cost for Vaynermedia services is $50,000 a month. That limits the clientele almost exclusively to Fortune 500 and Fortune 100 companies, which is exactly the way Vaynerchuk wants it. Vaynermedia delivers the business objectives to many of the biggest companies in the world by running creative and robust social media influencer campaigns.