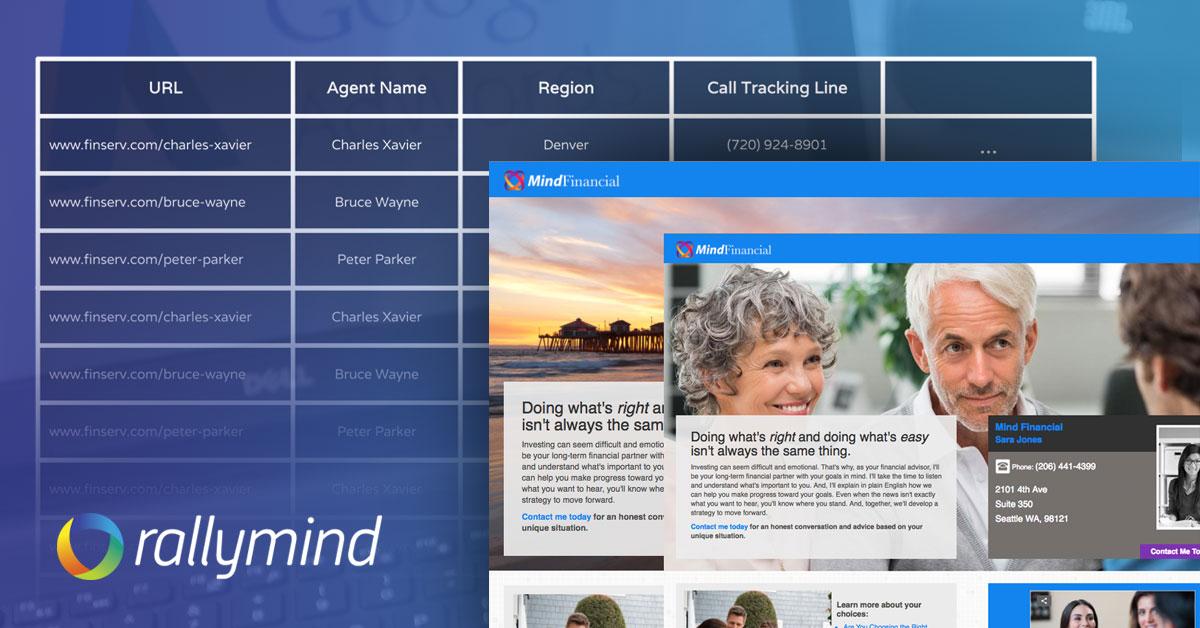 Manage tens or thousands of landing pages through a single spreadsheet. Create new landing pages, update images and content all through a simple .CSV import. Quickly toggle on and off campaigns, update settings account-wide without even touching a single landing page. It's the digital marketer's dream.
Consistency never been this easy. Branding has never been this clean. But if it's that simple, why aren't you doing it?
RallyMind's product is different than the typical landing page software. We offer a new multivariable technology that lets you create, edit and optimize landing pages all from a spreadsheet or API. How, you ask? The company first works to design and create a base template customized to client needs, specifications and requirements. RallyMind can create fresh, vibrant sites that stand out on the web, or copy existing layouts and color schemes from a live website.
The template's content, images, phone numbers and links are substituted with macros, which dynamically update with customized content once a spreadsheet or API is connected. This technology allows clients to quickly and efficiently create tens or thousands of landing pages as needed. Because landing page content is tied fed by a spreadsheet/API, landing page changes can be made in bulk rather than one at a time.
Switching to this new format doesn't mean sacrificing all the bells and whistles you'd want out of a landing page platform. RallyMind seamlessly integrates with dozens of add-on business applications so that you can easily sync and streamline your data. All landing pages are fully integrated with Google Analytics right out of the gate, and can be used to easily facilitate click and call tracking.
As the web moves toward automation, don't get left behind. Join the many companies that have chosen to streamline their landing page management with RallyMind.