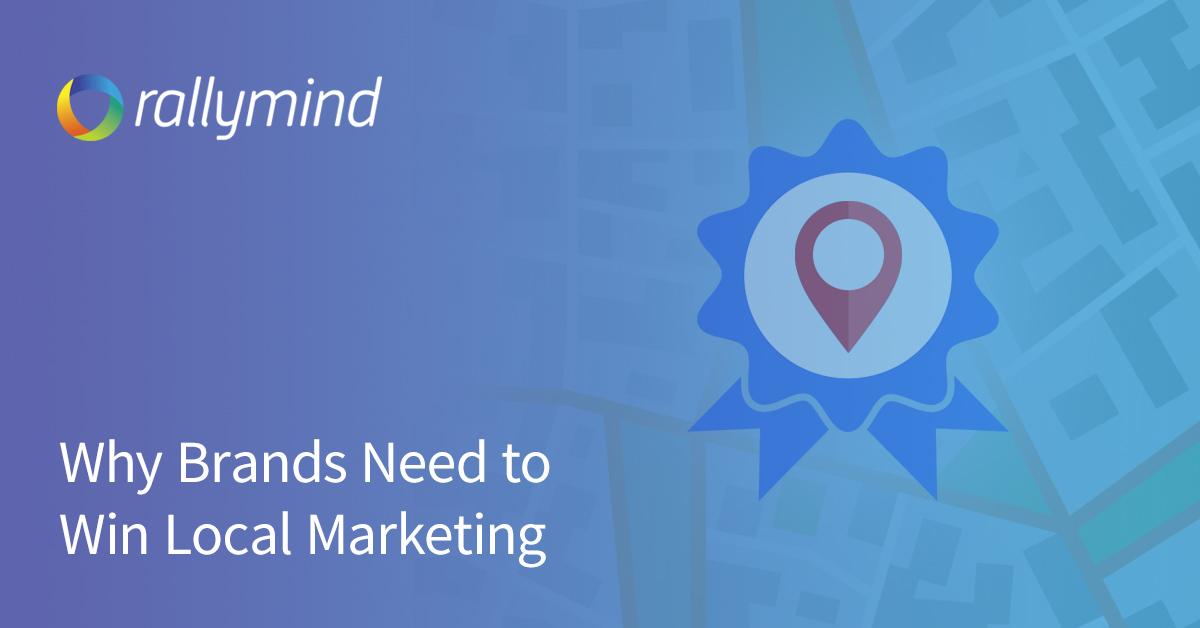 In the ebb and flow of marketing strategies, national brands have one thing in common: they want to increase sales. To drive traffic to the business website and increase conversions, brands must embrace a savvy local marketing campaign that gets those results before their competition does. Their competition isn't just other national brands. It's also the competitors at the local level in each market. Embracing a marketing plan that is dynamic and flexible enough to win in these local markets is likely to drive success in the new year — and beyond.
Marketing to the Local Audience
National brands are concerned about their local marketing campaigns, but strategies and approaches to them differ. According to researchers, about 34% of national brands hire professional marketing agencies to run those local campaigns, which invariably include multiple media ranging from direct mail to newspaper and tv commercials. Research shows that about 11% of national brands rely on their affiliates to handle marketing at the local level. About 24% of national brands tackle local marketing in-house with their own marketing teams, and about 16% of national brands ignore the local part, focusing entirely on their national campaigns. As one might imagine, these different strategies garner some very different results.
Tackling Local for the Win
Brands that hire professional marketing firms to run their local campaigns are, not surprisingly, getting good results in their local markets. In-house marketing teams are also achieving success at the local market. Businesses that rely on affiliates are learning that those partners at the local level are too overwhelmed with business to focus on a marketing campaign even when they're given the tools to do so.
The fact is, most affiliates don't have the professional marketing experience needed to compete with companies that do rely on marketing professionals to run their local campaigns. Affiliates are likely to struggle when it comes to SEO, AdWords, and location-based advertising. Of course, those businesses that have not adopted a strategy for tackling local marketing ignore the very real fact that marketing for local audiences gets quantifiable results.
Who's Best at Marketing Your Brand?
National brands have all the tools and resources needed to run marketing campaigns successfully at the local level. Whether they employ in-house teams or contract with professional marketing agencies, they understand that getting the "local" part right is important. Using the latest technologies and the best industry practices to drive their campaigns leads to marketing success at the local level. That success can be gauged by analyzing growth and by diving into the data pouring in.
Local markets have complexities best addressed by technology companies who specialize in brand to local. When national companies take time to tailor their national message for local markets, they create a consistent brand message that transcends location. They're also able to customize those campaigns to address the very specific target audience that exists at the local level.
National brands that are poised to act at the local level are likely to have an edge over those brands that don't invest in local marketing. Research shows that about 75% of the time when consumers use their device to search for a product, they purchase it within 5 miles of their location. If your business wants to ensure that that location is yours, take steps to market well to those local consumers. Ignoring this trend means that the competition is likely to entice those local consumers, which will translate into reduced marketing success for your brand and fewer sales.
Marketing Technologies That Specialize In Brand to Local Marketing
| | |
| --- | --- |
| Adobe | |
| Allbound | |
| Balihoo | |
| Blackhawk Network | |
| Brandify | |
| Brandmuscle | |
| Bridgeline Digital | |
| ChannelNet | |
| Chatmeter | |
| Elastic Grid | |
| GrowSumo | |
| Heraldlogic | |
| HP | |
| IBM | |
| Impartner | |
| Logicbay | |
| Mindmatrix | |
| Netsertive | |
| OwnLocal | |
| Pica9 | |
| brandmuscle | |
| Salesforce | |
| SIM Partners | |
| Structuredweb | |
| SweetIQ | |
| Zift Solutions | |
| Zinfi | |
| SproutLoud | |
| Computer Market Research | |
| Agiliron | |
| ChannelAdvisor Enterprise | |
| Aprimo | |
| PartnerMarketing.com | |
| Uberall | |