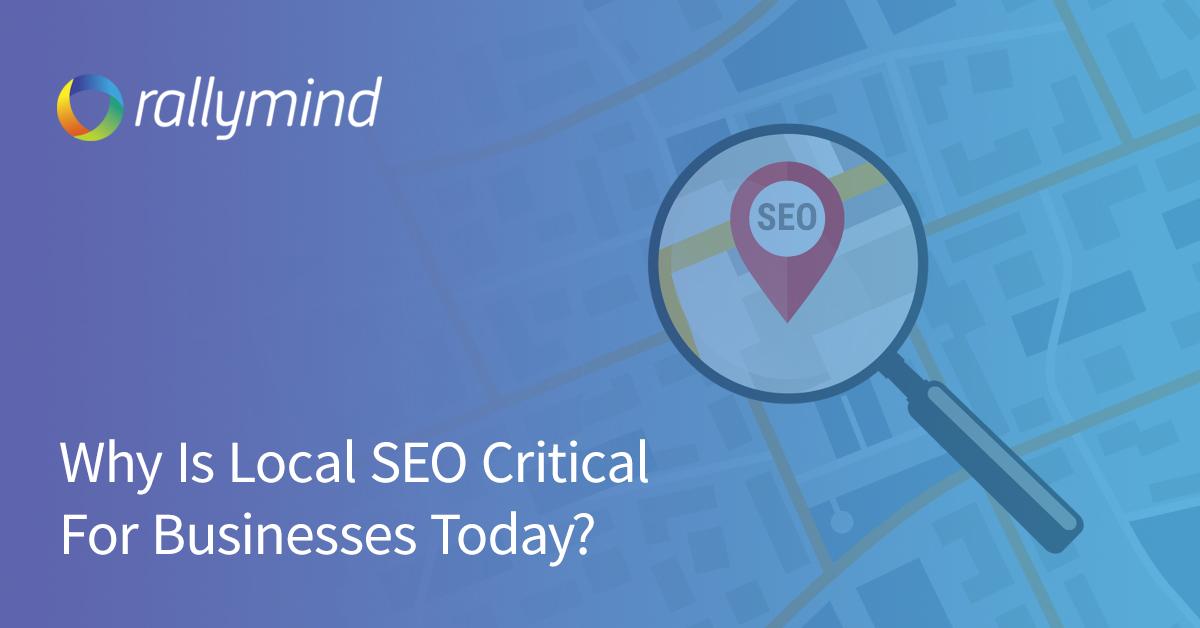 When it comes to marketing your business today, you probably already know that SEO, otherwise known as search engine optimisation, is of huge importance. However, what about local SEO? This is an incredibly effective way of marketing your company online.
It involves utilising an array of different strategies that help you to appeal to local customers. After all, every day, there are millions of customers who use local search so that they can find the best companies in their area. You need to make sure you feature high up on the search result pages if you are going to secure these potential customers.
With that being said, continue reading to find out more about the benefits associated with local SEO, as well as some of the steps you should follow when it comes to putting together a successful search engine optimisation strategy for local customers.
What are the benefits of local SEO?
There are many benefits that are associated with local SEO. Of course, as mentioned in the introduction, this is all about appealing to people that carry out local searches. There have been lots of studies and research that has been conducted to prove the effectiveness of local search engine optimization for businesses. For example, according to Go-Globe, offline purchases are made as a result of 78 per cent of local searches conducted via mobile phones.
In addition to this, there is less competition for local SEO keywords, which means you will have a greater chance of being more visible for these searches. You won't get lost in a sea of companies when it comes to the very general keywords. After all, let's say you run a cake shop in Middlesbrough. If someone searches 'cake shop' online, and you have attempted to rank for this keyword, you are going to be competing with cake shops all over the world, and so ranking highly is incredibly difficult. Plus, there is a high chance that a lot of people that land on your website won't be interested in your services because they are trying to find a cake shop elsewhere. On the other hand, while fewer people are going to use the terms 'cake shop in Middlesbrough' - you can be certain that every person using this search term is looking for what you can provide. Moreover, it should be a lot easier for you to rank highly for a phrase like this.
Local SEO tips
Adding location pages to your website
Firstly, you should think about adding location pages to your website. When a search engine crawls your website, it is looking to find the most comparable matches to supply as a result. Therefore, if you create a landing page for all of your specific company locations, it is easier for the likes of Google to locate your listing and provide the appropriate location for the searcher.
Local link building
You should also conduct local link building. Your links need to be optimised to the best of your ability, and you will do this by building relationships with local websites that are related to the industry you work in. Make connections with websites that have a high domain authority in your local area.
Other local SEO approaches
In addition to this, there are many other ways you can improve your company's local SEO efforts. This includes acquiring backlinks from sponsorships and partners, taking advantage of Google AdWords keyword planner, creating local content, attaining reviews, and updating all things Google My Business. You also need to improve NAP consistency and claim your business listings.
Hopefully, you now have a better understanding regarding the benefits that are associated with local SEO, as well as the steps you can take to implement a successful search engine optimisation strategy.
The importance of this cannot be underestimated in the current day and age when there are millions and millions of people that are conducting local searches on a daily basis. You need to ensure that you are visible for these potential customers, and the advice that has been provided above can help to make certain that this is the case.