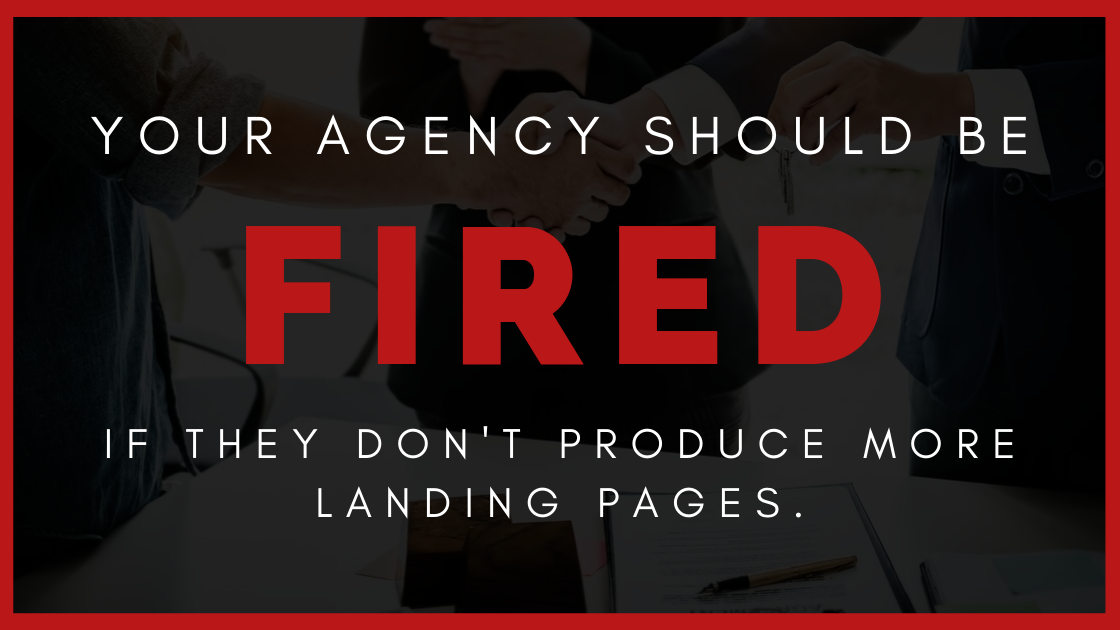 Your Agency Should Be Fired If They Do Not Produce More Landing Pages
If you're not seeing an increase in conversion rates for your brand's marketing campaigns, it's time to change that. It is not enough to build one or two landing pages and expect them to be sufficient and high-converting (let alone match the $10k plus you are spending). What you need is a platform that can manage large-scale campaigns that gain valuable, targeted leads.
Why should you incorporate more landing pages into your marketing strategy?
Having more landing pages is proven (time and time again) to increase conversion rates, reduce bounce rates, and open more marketing opportunities for brands.
According to Wishpond, businesses with 10-15 landing pages have increased conversions by 55% over businesses with less than 10 landing pages. These conversions increase by over 500% for businesses with more than 40 landing pages.
Not only will more landing pages help you gain conversions, but it also allows you to deploy targeted offers that match your customers' search query, display ad and/ or re-targeting campaign.
Generating 10s to 100s of high-converting landing pages used to be difficult. But with platforms like RallyMind, tying creative to specific conversions that update in real-time IS A BREEZE! And, this will increase the likelihood that your visitors will reach content that best fits their interest(s) in that moment.
The long-term benefits that come with having more landing pages:
More conversion opportunities – More landing pages lead to a higher chance that your visitors convert

Higher variety of offers for your visitors – More landing pages lead to more offers you'll have to fuel the rest of your inbound marketing efforts

Segmentation – More landing pages allows for segmentation of your campaigns, which helps your brand cater to more specific audiences and reduce bounce rates
Did you know that campaigns with 40 or more landing pages get 12 times more leads than those with 5 landing pages or less? The benefits of having more landing pages are endless. Don't miss out on the consumers' intent.
Fill the void in your marketing campaigns by capturing the micro-moment.