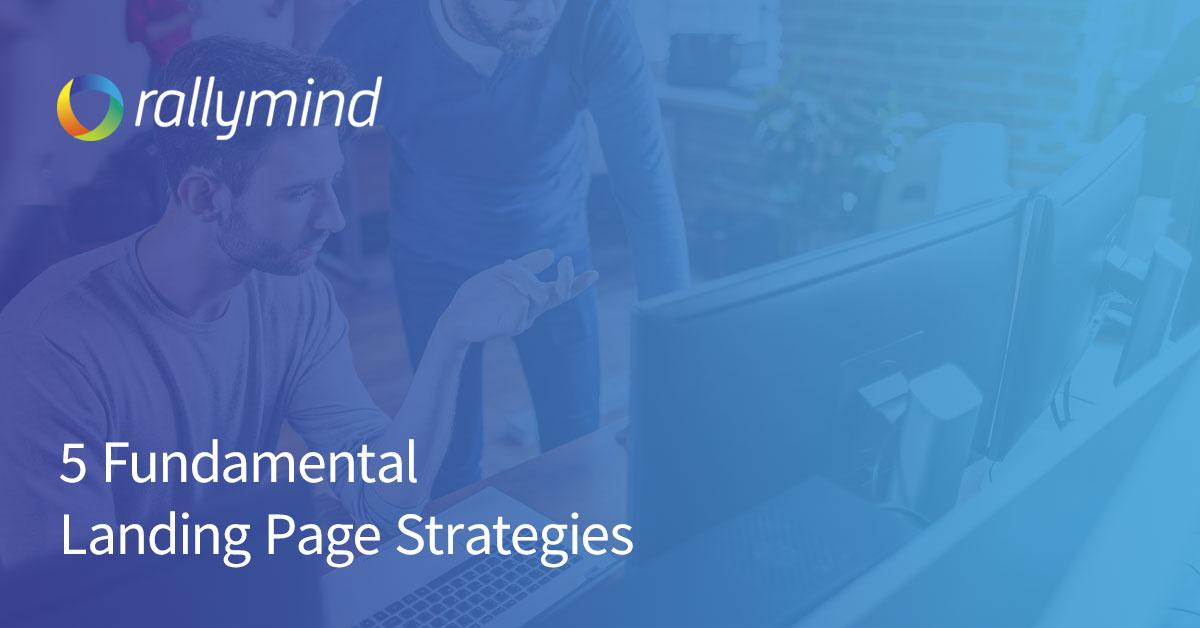 If you're experienced in running AdWords (PPC) campaigns, there's a lesson you've probably already learned: all landing pages are not created equal. Different businesses and different types of campaigns have different requirements for landing pages to be the most effective and learning the ways to maximize the benefit of your landing pages can be the difference between a campaign that drives qualified leads to your business and one that falls flat.
Here are 5 different landing page strategies you might use to accomplish specific goals for your business. Take note that often, two or more of these landing page strategies will be used in a single campaign.
Local Landing Pages
Local landing pages can be used for more than brick & mortar businesses - think - insurance agents who operate in a specific geo or real estate agent for that matter. Landing pages can be tailored to the local market using geo-targeted PPC campaigns. What this means is that when a person is located within the radius of the campaign, the companies paid ads will appear in their search results. These landing pages use both the product and location as keywords, ensuring that they'll appear in results for the keyword within the local parameters.
These work best for: national brands targeting local i.e. insurance, real estate, manufacturers, service area businesses, franchises and local small businesses; to name a few.
Message Matched Landing Pages
Message matching is important for nearly all landing page campaigns. What this means is that the copy on the ad matches the copy on the landing page the ad redirects to. For example, if a person searches for "women's size 4 jeans" and paid ad appears advertising a sale on women's jeans, the ad should to link to the sale, rather than simply the brand's home page. This is a great way to ensure that the people clicking on your ads get what they're looking for quickly, translating to more qualified leads for your business, and in turn, more conversions.
This works best for: nearly everyone using AdWords - including but limited to ecommerce, service businesses.
Landing Pages for Profiles
Sometimes, it makes sense for individual professionals to create landing pages for themselves, whether it's just one focusing on their overall business or a number of them for each separate service they provide. This works best in service industries where the customer chooses someone to hire. For example, a lawyer might have a landing page for each of their practice areas. These pages can be part of an AdWords campaign or stand alone.
These work best for: Lawyers, Realtors, independent service businesses
Channel Marketing Pages
Channel marketing landing pages are landing pages that are sometimes co-branded between a brand and their local dealer who carries specific lines of products. This can be a product or service sold in an a specific geography or by a specific value added reseller or distributor. Landing Page Campaigns are can be crafted to include the brand compliance of the brand and the operator. In this case, companies build landing pages for their products personalized to different dealers and distribute them through the channels they use to sell their products.
This works well for: local dealers automotive, manufacturers, enterprise software companies
Landing Pages Tied to Email Marketing
This is one that marketers are guilty of ignoring: landing pages aren't just for AdWords campaigns. Often, an email newsletter will have specific links that tie back to the company's homepage, forcing the subscriber to do more work to find the promotion they were looking for. This isn't unlike the message matching issue discussed above. If the links in an email don't correspond to specific landing pages, you'll be wasting your marketing budget.
This works best for: Any business that uses email marketing
To learn how to create multiple landing pages contact RallyMind today.