Revolutionize your customers' experience with sleek, performance landing pages. Increase conversion rates with fast, mobile-first pages specifically designed to stand out on the web.
Scale without sacrifice: that's our promise. RallyMind's revolutionary, centralized technology provides marketers, agencies and businesses with an alternative to individually managed landing pages.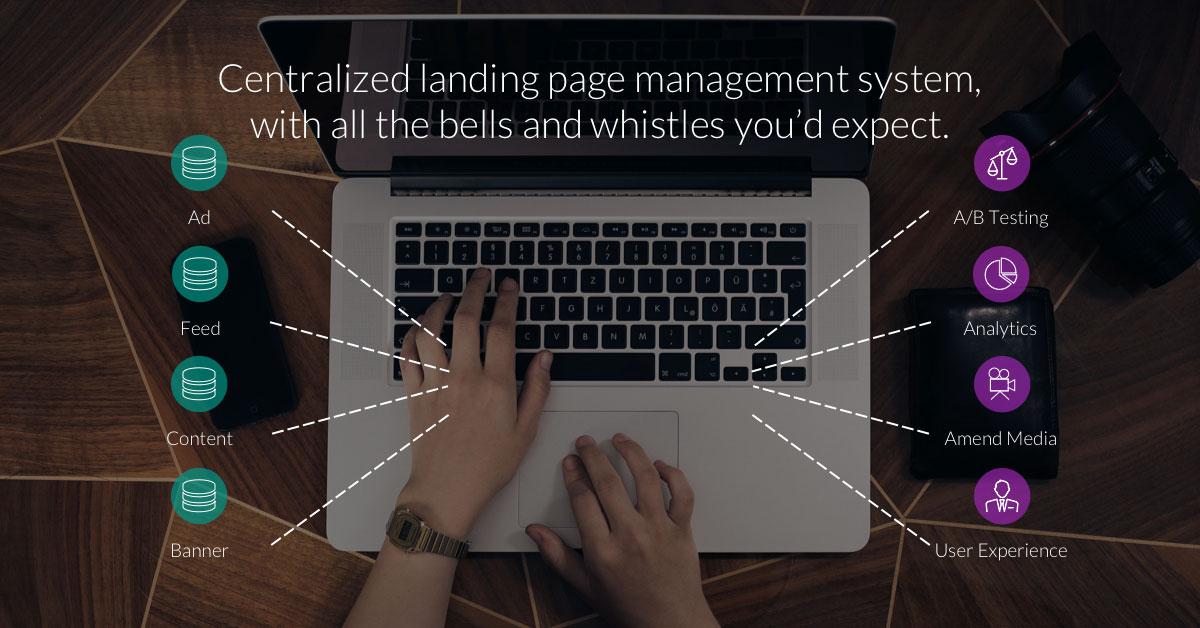 Customize your base template and RallyMind will automatically create individualized variants with unique images, content and URLs. Now you can create thousands of landing pages in about the same time it takes to build just one template. Because of RallyMind's advanced multivariable technology you can update page-specific content, phone numbers, images and custom settings via spreadsheets/APIs. This means that any changes can now be done faster, easier and error-free.
What if you were told you could go to market in just seven days? Our experienced team of engineers offers full-service support during and after migration. We stand behind this claim: If we can't get your campaign live in 15 days we'll waive the setup cost.
Got integrations? RallyMind seamlessly integrates with dozens of add-on business applications so that you can easily sync and streamline your data. Need data? All landing pages are fully integrated with Google Analytics right out of the gate. Customized performance reporting is available at no charge.
As the web moves toward automation, don't get left behind. Join the many companies that have chosen to manage their landing pages efficiently, effectively with RallyMind.
The only question is: how much can your company scale with RallyMind?
Request a free demo today.