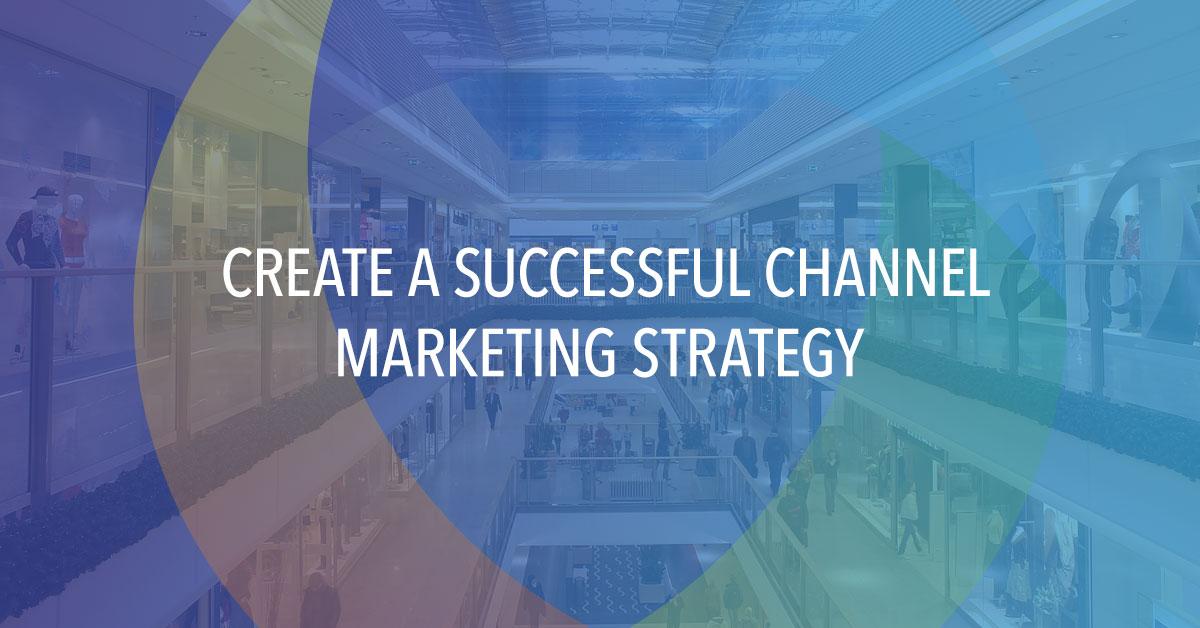 Channel marketing is in the midst of a complete overhaul and the days of using "word of mouth" to fuel your campaign are over. However, "the channel" is still the most powerful concept available to businesses that want to get a product to market. The emergence of the cloud, dynamic ad templates, and centralized analytics have made significant improvements to the channel marketing model. It's now more more efficient, affordable, effective, and transparent than ever before.
A recent IDG led study revealed that 90% of channel marketing leaders believe that a poor channel marketing strategy can damage a brand's reputation. However, it was also noted that 76% of channel marketing leaders believe the right channel marketing strategy offers a strong competitive advantage. Creating a channel marketing strategy is essential but creating an effective strategy requires sufficient knowledge and expertise.
If your business is ready to delve into the world of channel marketing, these tips will ensure that your strategy is a success.
Focus On Your Key Company Objectives
Many businesses spend too much time assessing what their competitors are doing and not enough time on what they need to be doing themselves. Whilst it's important to look at the market and current trends, etc, your aim should never be to simply adopt the strategy that seems to work for other businesses. As a channel marketing strategist, you should create goals that are in line with your overall corporate strategy with the aim of enhancing your brand identity and messaging within your market. When your messaging is aligned with your corporate strategy, you'll be equipped to create a more calculated plan that focuses on your specific needs to increase revenue.
Choose The Right Partner
The channel partners you decide to work with will define your channel marketing strategy, so it's imperative that you make the right choice. A few things to consider are:
Their Audience: Their audience/target market should be similar if not identical to the market you're targeting - shared locations, interests, etc. This is the only way to ensure that you reach the right leads through your channel partner marketing.
Company/Audience Size: You need to look at the size of the company and their audience. If your main goal is to expand into large new markets and they only sell locally to a small audience, it's not a good fit.
What They Sell: It's also better to run with a channel partner whose products or services are complementary to yours. If the products have no link at all, then they don't have the audience for you. Although, if they're too similar, your partnership could get competitive in the long term.
Keep in mind that the partnership should also be mutually beneficial, whether that means extra brand exposure for your channel partner or increasing the value of their own products.
Prioritize and Focus On The Customer
Identifying the interests of your customers is the best way to determine your company can fill in the gaps. What are their pain-points and how can you address those problems? Plan a strategy with this in mind, alongside other customer focused issues such as;
What would generate brand awareness?
What would make their submission process more seamless?
What would make them opt for your brand over your competitors?
Identify Gaps In Your Channel Marketing Funnel
Identifying the gaps in your channel marketing funnel is one of the most important steps in your strategy. Taking time to examine where leads are lost in the sales process is important so that this can be rectified ASAP and the "lost" leads converted into sales instead.
Use The Right Content
According to research, the customer has often gone through the early stages of the sales funnel before they're even contacted by a sales representative. This is where using the right web content comes in. Web content is essential in creating demand because it's the first source of information a potential customer sees whilst investigating your product, i.e. before they've even spoken to a sales representative.
In order to create content that will help you to convert leads, leveraging the right content for the most suitable outlet is key. Remember, your partners probably won't have a comprehensive understanding of your business and creating promotional materials for you won't be a top priority. So make sure that you can provide them with extensive content to make it easy for them to promote your company. We suggest partners look at a top-down approach when building content around their channel
Utilize Social Media: It Matters
When social media is used correctly, it can be an important component of your channel marketing strategy. The social media strategy you implement and the channels you focus on are solely dependent on your company/brand, but the overarching rule is that you must be sincere, transparent, and post regularly in order for it to be effective. Make sure that you can invest sufficient resources into this area before going ahead, because social media done badly is worse than not utilizing it at all.
Automate And Simplify The Delivery Of Content And Campaigns To The Channel
Once you have the content side of things finalized, you need to get it out there in a quick and effective manner. Vendors are under pressure to ensure that each piece of content is connected to the correct partner in order to generate leads, but there's a way to make this process much easier to navigate - and the answer is automation. Automating the delivery of campaigns/content will ease this pressure for both channel parties and it can be a massive help in terms of driving demand via partners and driving traffic to partner sites. Our product Rallymind offers a co-op marketing saas platform for landing pages
Ready To Get Started?
Whether you're new to channel marketing or a veteran that's still using tech from the early 2000s, channel marketing automation is the next step you need to take if you want your channel marketing efforts to be successful. Use these tips to lay the groundwork, get in touch with us if you need any extra assistance, and get started today.