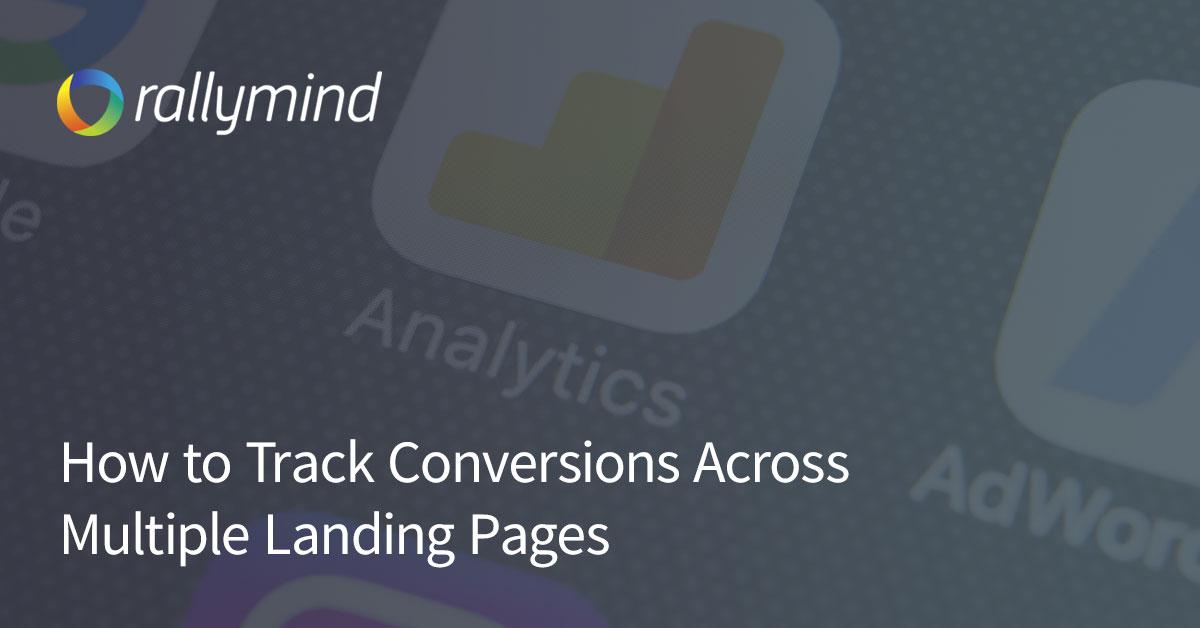 Most landing page platforms are not built for enterprise use (i.e over 10 landing pages). However, as the consumer is accessible across more touch points - location, mobile, app and desktop - brands have the opportunity to present highly targeted landing pages at scale unlike ever before.
If you are an agency representing a brand...how would you handle deploying 200 landing pages with dynamic updates, image changes or conversion tracking with any degree of elegance? Using other platforms you might duplicate landing pages and create unique URLs for the different campaigns (social, ppc, display…) but after 10 this would become a nightmare. The answer is a simple Google Sheet that ties together Google Tag Manager, urls, creative and publishing - this is why we built RallyMind.
A Smarter Tool for Large-Scale Projects
RallyMind offers multivariable macros tied back to a Google Sheet and directly integrated into a robust landing page builder. This is exactly what you need to manage up to 10+ landing pages. This workflow frees up the digital marketer, IT staff and designer to easily work off a collaborative Google Sheet while maintaining all tracking and analytics. The Google Sheet allows for easy updates, edits and publishing of unique landing pages at scale so that the appropriate social ad/ display ad/ ppc ad goes to the specific landing page created within the Google Sheet. Moreover, it's no longer clunky and confusing to navigate in a landing page builder (even though you have that option).

We have worked with the biggest performance marketing companies and Google Premier Partners. As a forward-thinking technology designed for multi-page management, the RallyMind tool transforms how you create landing pages and can drastically reduce the time it takes to track or update them while increasing conversions at scale.
RallyMind Explained
RallyMind is a tool that simply and elegantly manages large amounts of landing pages. RallyMind features a central master template (and by template we mean super scalable theme/ access to HTML/CSS etc...so go nuts) for your landing page layout and design. The reason for the master template is control brand guidelines and allow for universal changes and updates. Edit in one place and see it reflected across your portfolio of landing pages instantly.

Within in the master template are baked in 'macros' where dynamic content, images, links and contact information live. These macros allows for fast updates across a bulk number of landing pages, and it frees your time to concentrate on content and marketing.
Tracking Conversions
Obviously digital marketers want to know where and what happens across each landing page - we make that easy. Every published landing page is automatically tracking outbound links, click-to-call and form fills etc. And you can always insert your own Google Tag Manager (GTM) right into the Google Sheet.
Interested in learning more? - Contact us for a quick demo